PAT Testing Glasgow
Henderson Electrical Services offers PAT testing in Glasgow and South Lanarkshire. We have years of experience with PAT testing, providing affordable, reliable inspections and providing full certification.
Prices
PAT TEST
Minimum Charge: £45.00 (Includes testing of up to 6 appliances)
Then an additional £1.50 / item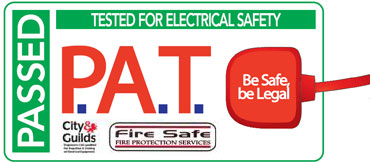 All of our PAT testing services are provided by fully qualified and professional electricians. We have undergone specific training in portable appliance testing and appliance repairs. Pat testing is of critically important if you're a letting agent, housing association or landlord in Glasgow. If you're renting out your home or running a business you need to have certification proving that your appliances and electrics are fully compliant and inspected.
If you're a business and need to have your appliances tested and certified, you want the electricians that carry out the work do so with minimal disruption. Our experienced electricians are quiet, professional and carry out the work as quickly as possible.
We believe that portable appliance testing should be made easily available to everyone. We're aware that the two main factors you need to know about are cost and time. This is why we have a simple, no hidden fees, price structure and we also notify you of any additional work before asking if you want us to carry it out.
Ready for a Free Estimate?
Fill out our quick form and we'll send you an estimate right away
Get a Free Estimate